CORPORATE BLOGGING
Deirdre Mundy, CEO ofVerbamundi, Inc. has written several guest posts for Good Matters, the Tom's of Maine Corporate Blog. Her bylined articles cover topics related to natural products and parenting. To read her articles on toothbrushing, recycling, and donating natural foods to food pantries, please vist the Good Matters blog.
If you'd like to disccuss you corporate blogging needs with Verbamundi, Inc., please contact us through our web form. Include details about your company and your blogging needs. If possible, please include a functional link to your current website.
Why So Quiet?
Why has this blog been so quiet recently?
I'm working on a large, personal project. It will be my first foray into self-publishing using the Kindle platform. I'm hoping it will be the first in a series.
It combines my current gig as a health blogger focusing on ADHD issues with my deep and abiding love of Sophocles.
Stay tuned for more details on the mystery project.....
Update:
I've published The ADHD Guide to Antigone through Kindle Direct Publishing. The experience has given me new insight into the e-book publishing process. While I'm currently busy with clients, I hope to make it the first in a series of literature guides.

What's the Point of a Press Release?

If you're a small business owner, you may have received solicitations from press release and publicity firms. Should you be sending out more press releases? Probably. Will these press release writing and distribution sites help you increase your presence online and on the community? Probably not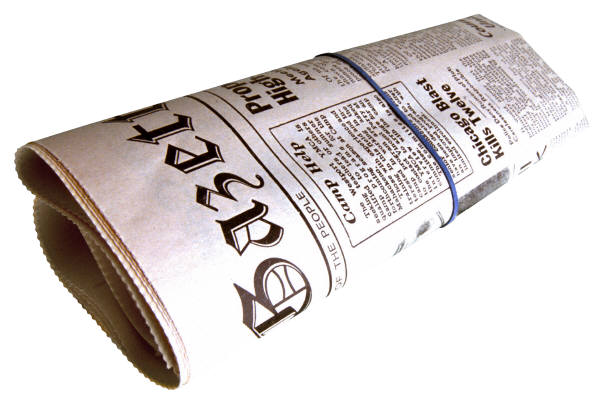 .
Location, Location, Location
Most of the bigger press release sites seem to have clout. After all, their releases are published in major news outlets like the San Francisco Chronicle, right? The problem is, the big papers aren't actually turning these mass-produced press releases into articles that will reach readers. They're simply charging a fee to post the releases on their website so that companies can game the Google news results. And, let's face it, if your company is based in Southern Indiana, the customers you want to reach with your press releases aren't reading the New York Times and the San Francisco Chronicle – They're reading the Perry County News, the Spencer County Journal-Democrat and the Evansville Courier Journal.
All the News That's Fit to Print
If your press release isn't interesting, your local paper won't print it. Don't issue a press release unless you firm has done something that people in the community will find interesting. Have you won an award, decided to expand, made a large donation, or celebrated an important anniversary? These events might merit a press release. Are you simply highlighting a product line or some sales figures? Unless something truly notable has occurred, your local paper won't care.
Timing is Everything
Even if your company has exciting news, your press release might not get picked up by local media sources. On a slow news day, your notice of an employee's 60th anniversary with your company might be a great human interest story. If your local high school has just won its first basketball Sectional in over a decade, good luck getting anything into the paper that's not directly related to the basketball team and its victory.
There's Still a Place for Press Releases
Even if you can't get your new into local media outlets, you can still post press releases on your website. This makes them visible to potential clients and search engines. And, even if your first few press releases don't make it into area papers, don't give up. When you do something newsworthy, let your local newspapers, television stations, and radio stations know. If the reporters think your accomplishments are interesting, they may follow up on the press release and write an article about your firm
The Difficulty of Regular Blogging
In order to maintain your business website, you should blog at least once a week. More active websites post a daily blog related to their industry. But how can you fit regular blogging into your already busy schedule?
When you run a small business, a blog is essential. Search engines like Google want to see that you update your site regularly. A blog is an easy way to reach out to customers, let them know what you've been working on, and maintain interest in your site.
However, most business owners, myself included, have a problem with blogging every day. You want to spend your time making money, and blogging doesn't offer an immediate return on investment. It's more of an advertising expense.
You'd think that, as a copywriter, I'd have no problem maintaining my own blog. However, even I fall prey to the temptation to put short term financial gain ahead of long term profits. In my case, that means that I spend my days blogging for paying clients, and ignore my business blog.
Find Time to Build Your Business Blog.
So, how can an overworked small business owner find time to blog if she doesn't want to hire out the job? I'd suggest starting small. Give yourself 15 minutes a day to create a blog post. It doesn't have to be groundbreaking or unusual. Just write something in your own words that pertains to your business.
Once you get into the habit of daily business blogging, you can develop a series of posts on an issue that affects you. You can start searching the internet for blogging ideas - as long as you set a timer and avoid getting off track. Over time, you'll develop a useful, vibrant blog.
Be original.
Avoid the temptation to simply link to other blogs or quote articles you found in other places. Your posts need to be original. Google downgrades copied content. On the other hand, don't worry if you've seen a similar topic covered somewhere else. The internet has room for many opinions on the same item, and you'll bring a unique voice and viewpoint to anything you cover.
Be patient.
It may take time to build a blog that you're really proud of, but if you start small, you can slowly expand. Study other blogs to get ideas for tone and subject matter. Have fun. Experiment and enjoy yourself. Finally, if you need help, don't be afraid to outsource your blogging. Professional bloggers can take care of the writing and research so that you can focus on your talents and goals.
Social Media for Small Businesses
Until recently, small businesses with local clients could ignore social media marketing as a passing fad. In 2013, ignoring social media means losing customers and sales. According to a recent Nielsen survey, Americans spend 50% of their time online accessing social media sites from computers and mobile devices. One out of every ten pages viewed online is a Facebook page, and blogs are almost as popular as the social media giant. Small businesses must develop a viable social media plan and take the time to engage their customers on social networks. How can a small business find the resources to enter this world? It helps to start small.

1. Get a Facebook Page. If you're in the retail or service sector, you need a Facebook page. Many young consumers turn to Facebook before they search the phonebook. Make sure that your location, hours, and contact information are available on Facebook. Include regular updates to promote your business and to connect with your customers. Share relevant news, tips, and photos. Stay positive, and respond to comments. People use Facebook to socialize with friends and neighbors. You want your business to be an integral part of their virtual neighborhoods.

2. Aim for Three Blogs a Week. For bare minimum search engine optimization (SEO), most experts suggest that a business blog at least once a week. For marketing purposes, aim for three times a week. Post useful, well-written articles that showcase your staff members as experts in their fields. If you have several employees, share the task. That will give the blog a fresher feel, and will keep any one person from getting overwhelmed.

3. Don't Worry about Twitter. Small and medium-sized businesses have found that tweets are not an effective way to reach customers or create demand . Ignore any social media platform that doesn't help you connect with your customers. On the other hand, don't be afraid to try a new program if it fits with your business. For instance, an antique shop might find Pinterest a useful way to share the latest acquisitions.

4. Make Time for Social Media. If you save your social media marketing for down time, you'll never update your pages. Make social media updates part of your daily routine, and commit to completing them the same way that you commit to unlocking the front door and turning on the lights.

Social media is a democratic, inexpensive way to reach your customers. Even a very small business can create an excellent social media presence. Your customers are out there – go and meet them!